Highly Anticipated New Studio Album Confirmed for release in Early 2012

Full US Headline Tour Confirmed for November/December
(New York, NY) – Razor & Tie is pleased to announce the addition of the Ohio pop-punk quintet Hit The Lights to its expanding label and publishing rosters. The band recently finished recording their first new studio album in over four years with producers Machine (Four Year Strong, Armor For Sleep, Cobra Starship) and Mike Sapone (Brand New, Taking Back Sunday, Crime in Stereo). The new album will be released in early 2012. Hit The lights will hit the road this November and December for a full US headline tour with support from the Dangerous Summer (dates to be announced on 9/19).
"Hit the Lights is pleased to announce that we are working with Razor and Tie. We couldn't be more excited to release a great record with a great label behind us," commented Hit the Lights lead singer Nick Thompson.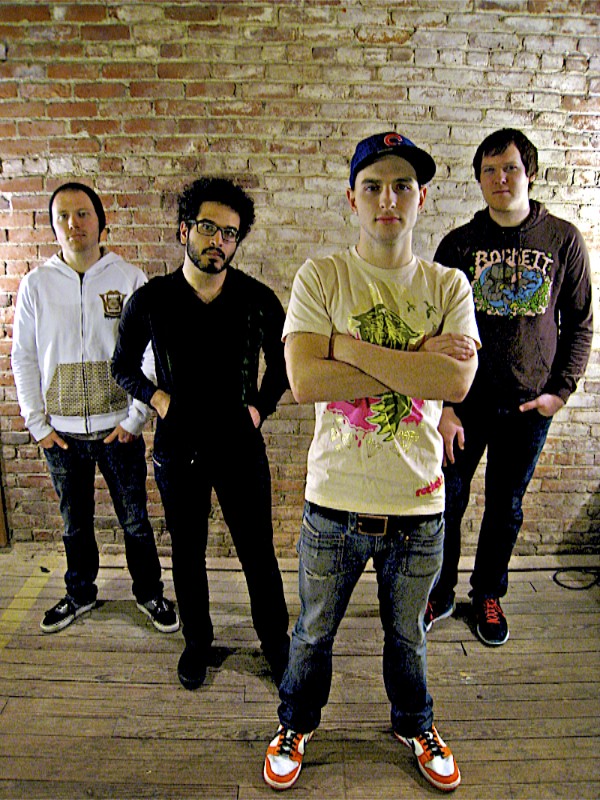 Hit The Lights formed in 2003 and has since released two full length albums This Is a Stick Up… Don't Make It a Murder (2006) and Skip School, Start Fights (2008) and two EPs Coast to Coast (2009) and Until We Get Caught (2005). Having played nearly one thousand shows, Hit The Lights has toured with Paramore, New Found Glory, All Time Low, Motion City Soundtrack, Cobra Starship, Bayside, and Chiodos. The band was featured on the Alternative Press Tour with 3!oh3, The Maine, and Family Force 5 as well as two successive summers on the Vans Warped Tour, once as headliners of the Smartpunk stage. To date, Hit The Lights has sold over 112,000 albums in North America. Nick Thompson (lead vocalist) has been featured on the cover of Alternative Press and the magazine raved about the band on their last EP "Hit The Lights on their way to becoming one of the genre's brightest stars, while at the same time helping hone the band's blend of heavier-but-still-melodic pop-punk." Hit The Lights has had videos featured on the various MTV Networks and music used in advertising for Nokia (UK) as well as on such popular television shows as MTV's Real World, the Video Music Awards and more. Additionally, Hit the Lights played the ESPN Winter X Games in Aspen in 2009 as winners of Taco Bell's "Feed the Beat" Contest. Hit The Lights is Nick Thompson (Vocals/Guitar), Omar Zehery (Guitar), Dave Bermosk (Bass/Vocals), Kevin Mahoney (Guitar) and Nate Van Dame (Drums). The band is managed by Matt Watts at AAM & Randy Nichols at Force Media Management and represented for touring by Matt Galle and Mike Marquis at Paradigm.
Hit The Lights is the latest addition to independent label Razor & Tie's expanding Rock roster that includes such artists as All That Remains, Norma Jean, Chelsea Grin, Attila, Saves The Day, For Today, Vanna, and many more. The New York City-based label is one of the fastest growing independent record companies in the United States, and has garnered both Platinum sales and Grammy awards in its 20-year history.